The Finest Copier Repair Service in Town Since 2008
Copier Service Connection is an end-to-end printer and copier repair service provider in Lansing, IL specializing in timely and quality onsite equipment maintenance and repairs. Our technicians assist residents and businesses throughout our hometown and adjoining areas. They are always ready to support you.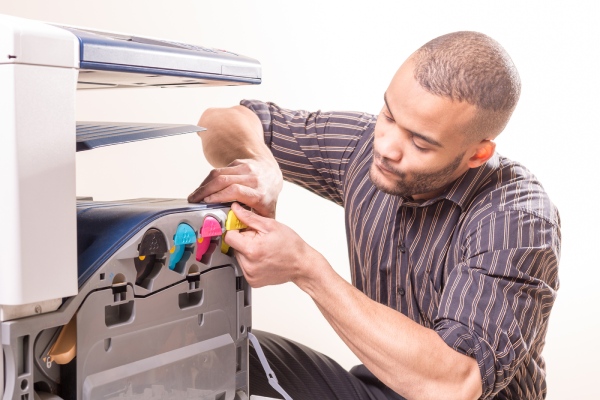 Besides the dedication and hard work, documents are part of your success. They allow you to proceed with your operations, which means everything goes as usual. However, this is only until your equipment breaks down. Copiers and printers are pretty important, and you should keep them running efficiently. We offer you a year-round printer or copier repair service to guarantee you stay on top of business.
Copier Service Connection has been the area's most trusted printer & copier repair specialist since 2008. Only a few other businesses in the region specialize in this type of work, and we are happy to be among the leaders. We are passionate about getting clients' equipment in top shape.
With our same-day, onsite printer or copier repair service, you will get guaranteed results, money savings, and the chance to work with a dedicated specialist who has your best interests in mind. Contact Copier Service Connection in Lansing, IL at any time. Our number is (708) 550-8835. We will be happy to help you!
Copier Repair
Printer Repair
Office Equipment Repair
Home Equipment Repair